Ngur Sarnadan Beach in Ohoi Lilir Village, Southeast Maluku Regency
---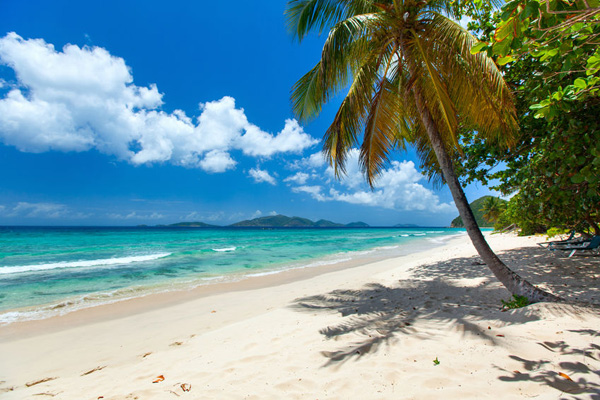 Maluku Province is located in the east of Indonesia and it never disappoints travelers. One of the best spot to enjoy a holiday is in Southeast Maluku Regency with its beautiful beaches. For instance, you have Ngur Sarnadan Beach. The location is in Ohoi Lilir Village, Kei Islands. Actually, the locals also call it Ohoi Lilir Beach due to its location. This beautiful coastal area is famous for its perfect nuance and local guesthouses. That means it is the spot to spend wonderful days during holidays!
The Nuance
No one can deny the flawless beauty of Ngur Sarnadan Beach, as it is surrounded by lush coconut trees and white sand. The shoreline features soft and comfortable sand, on which visitors can walk freely. When it is about the seawater, it is crystal clear! There are no flaws and scattered rubbish, so tourists would get splendid sea scenery and comforting atmosphere. In the horizon, some hills and nearby islands are seen as well. All of these features would leave the visitors amazed for hours. That's for sure.
Exploring Ngur Sarnadan Beach
It is said Ngur Sarnadan Beach is a compulsory vacation spot for those who visit Southeast Maluku Regency. The combination of beautiful scenery and comfortable atmosphere would definitely satisfy any visitors. Still, the temperature is a little bit hot at noon. In this case, wearing a hat, sunglasses, and sunblock would be a good idea when beach walking. Not to mention visitors should wear proper footwear when exploring the beach. Why is that? Your feet would get hurt if stepping on scattered calms or any harmful things there.
After spending some time at the beach, it is time to visit nearby food stands. The locals have built some cafes near to the beach, so tourists can enjoy foods and watch the sea scenery at the same time. Not to mention those cafes become a perfect place for resting, before continuing the beach exploration. Also, parents can take advantage of the cafes as a base for supervising their kids, who are playing on the beach.
What's next? Ngur Sarnadan Beach is also famous for water sports, including snorkeling, swimming, and diving. It is said the water has a good visibility and it is suitable for any divers regardless of the skills. If you get hungry, you can get back to the cafes and enjoy numerous foods like Embal Rice, grilled fish, and fries. When it comes to drinks, you can have soda, coconut drinks, and fresh water.
Nearby Attractions
Kei Besar Island
Tual City
Dullah Island
How to Get There
In order to get to Ngur Sarnadan Beach, you should come to Kei Islands first. From your location, take an airplane to Dumatubin Airport located in Langgur City. From there, the next transportation service to use is a mini bus. Exactly, located in Ohoi Lilir Village, Kei Kecil District of Southeast Maluku. Here is the thing. The routes are limited, so you must pick it carefully. A trip to the beach from Langgur City won't take much time, though. Enjoy it and you would never get disappointed later.
Where to Stay
Asnolia Hotel
Langur Hotel
Suita Hotel
Dragon Hotel

Latest News
The Martha Christina Tiahahu Monument is located in the Karang Panjang area, about 10 minutes from downtown Ambon. Because the location of the monument is at elevation, the tourists can watch the sparkling expanse of Ambon City glittering at night. From this place, the high seas can be seen clearly. We can see the view of Ambon City. This location is usually used as an alternative place to enjoy the relaxed atmosphere, especially young people who want to enjoy the view of Ambon City. Historically, Martha Christina Tiahahu grew up…
---
Benteng Belgica or Belgica Fort is a heritage fortress from Portuguese that been built in Bandaneira, Maluku Tengah. Bandaneira is a small town that also a heritage city from Portuguese and Duch colonization. This city became important city for Dutch and Portuguese since it produce some of important spices. Since Bandaneira was the center of trading, then the building of fortress is need to be built. This fortress was also play the role as a prison and the place for keeping the gun. At early begin, Belgica was named as…
---
Beaches in Ambon are known well for their beauty. The visitors are not as crown as those who come to pulau Bali or Lombok, but that makes beaches in Kota Ambon still in original and natural condition. One of the favorites is Hunimua Beach. Though the facilities are yet not complete. This beach is also known as Liang Beach for it's located in Liang village, Salahutu sub-district, Central Maluku district, Maluku Province. UN has stated this beach as the most beautiful beach in Indonesia in 1990, and always been target…
---
Village of Sawai, Maluku, is one of destinations in the Manusela National Park. The waters are calm and clean. This tourism village has the same beauty with other islands in Indonesia. This village is famous for its beaches and sea. Most of the sea in the this village is still natural and well preserved. Sawai village is including the oldest villages in Maluku and it has several small islands surrounding it. These islands are also adds to the beauty of the Sea of ??Sawai. What is unique of this village…
---