Kei Besar Island in Southeast Maluku Regency, Maluku Province
---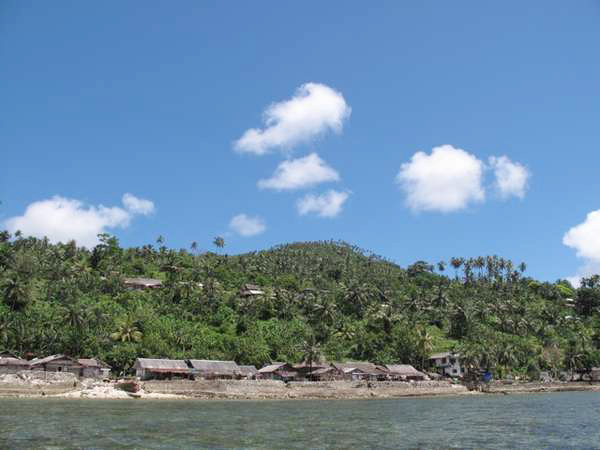 Kei Archipelago is part of Maluku Province and it belongs to Southeast Maluku Regency. Travelers recognize it a recommended vacation destination, especially for those who look for a tranquil environment. One of the primary islands is Kei Besar Island or Nuhu Yuut Island. The locals also call it Nusteen Island. It is as interesting as Kei Kecil Island, but it has a more beautiful landscape of nature. Most parts of the island are hills and trees. Some beaches are available, but they are not suitable for swimmers.
The Nuance
In terms of beauty, Kei Besar Island is both stunning and peaceful. As mentioned before, the island is famous for its hills. That means tourists can take advantage of such landscape for trekking and an exploration. Some people even come to this island for a relaxation and a honeymoon. That's because the island has many comfortable spots to relax and get closer to nature. Another interesting feature of the island is the remote village, which offers unique tradition and delicious local foods.
Exploring Kei Besar Island
Kei Besar Island is famous for its lush trees and plants. It is also a renowned island with steep hills and challenging landscapes. No wonder, some tourists come to the island for trekking and other similar adventures. What's more? For those who love traditional cultures, there are some local villages nearby. The villagers are friendly, so you can get information and learn about their culture easily. If you get lucky, they will serve special dinner for you! Therefore, make sure to visit those villages and learn a bit about the Indonesian Language.
Despite the regular beauty of the beaches, Kei Besar Island remains attractive. You don't have to spend all the time in the beaches, after all. For example, you can simply visit the local market and buy some fishes for BBQ. The location can be anywhere, as long as you choose a comfortable and strategic place. As for an example, you can choose the coastal area. The breezy wind and sea scenery are things you can't afford to overlook, as they make a perfect location for a BBQ party. In this case, the most recommended coast is Ngurbloat Beach.
Once you enjoy BBQ and witness stunning sunset in Ngurbloat Beach, it is time to visit nearby tourist attractions. Kei Kecil Island should be the primary destination, as it is a main part of Kei Archipelago. It seems Kei Besar and Kecil Island are included in a tour package, so everyone should not miss one of them. Both of them are worth a thousand experiences, after all.
Nearby Attractions
Kei Kecil Island
Ramadan Island
Duroa Island
How to Get There
In order to reach Kei Besar Island, you must head to Langgur City using an airplane. In this case, your destination is Satsuitubun Airport, which is located in Kei Kecil Island. From there, take a small trip to the local port. Next, it is time to cross to Kei Besar Island. This trip won't take much time, and you can enjoy the beautiful nature along the way to your destination.
Where to Stay