Langgur City as the Capital of Southeast Maluku Regency
---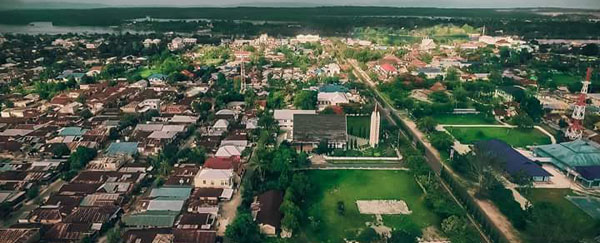 When it is about Southeast Maluku Regency, most travelers would talk about Langgur City. Apart from being the capital of such region, it also provides many attractions for tourists. People also recognize it as the replacement of Tual City as the capital of the regency. Not to mention it is the home of Dumatubin Airport, on which travelers may reach first prior to visitor other parts of Kei Islands. What's more? It is the home of many tourist spots and offers an interesting history to any tourists.
The Nuance
In terms of nuance, Langgur City is located near to the sea. Also, it features a bridge that connects to Tual City or Dullah Island. No wonder, it becomes an important checkpoint for those who want to explore Kei Archipelago. The landscape is soothing and many types of facilities are available in Langgur. These include hotels, restaurants, and many others. Moreover, the transportation service is top-notch. Langgur also features many shady trees and parks, where tourists can relax and enjoy the nature.
Exploring Langgur City
So, what can tourists do in Langgur City? It is a crucial question, after all. First, they can learn a little bit history of it. In the past, the Dutch (VOC) didn't pay much attention to Kei Islands. Why was that? It didn't produce a significant amount of spices back then. Still, they took a good control over Kei Archipelago and built a good relationship with the natives. Not to mention they gave several valuable items and weapons to those local people. No wonder, some structures and buildings in Langgur share similar characteristics to that of the Dutch.
Apart from its history, Langgur City is also famous for numerous tourist spots. For example, there is Masbait Hill. It is a perfect spot to witness nature scenery, as it is located in a highland. The hill also features the Christ's Path and Statue. No wonder, most of the visitors are either Christians or Catholics. Despite this fact, regular tourists also come to that location. They want to see the wondrous scenery of nearby islands and feel the breezy wind up there.
Another thing to do in Langgur City is to enjoy the local foods. Many types of delicious foods are available there, including Embal, Asar Fish, Lad, Sirsir, and Langar Cake. They are available either at food vendors or restaurants. When it comes to the most recommended eateries, there are Nadine Café, Jimbaran Seafood, Rindu Rasa, and much more! What tourists need is to explore all parts of the city and find the right place for eating.
Nearby Attractions
Tual City
Ngurbloat Beach
Dullah Island
How to Get There
As mentioned before, Langgur Island has a famous airport called Dumatubin. It is the main destination for those, who come from another province. For example, people from Jakarta should spend 8 hours to reach Langgur City by airplane. What about people who live in Kei Islands? In this case, they can take advantage of local transportation services like buses or taxi. The city features easy routes, in fact.
Where to Stay
Langgur Inn
Savanna Cottages
Grand Vilia Hotel

Latest News
The Martha Christina Tiahahu Monument is located in the Karang Panjang area, about 10 minutes from downtown Ambon. Because the location of the monument is at elevation, the tourists can watch the sparkling expanse of Ambon City glittering at night. From this place, the high seas can be seen clearly. We can see the view of Ambon City. This location is usually used as an alternative place to enjoy the relaxed atmosphere, especially young people who want to enjoy the view of Ambon City. Historically, Martha Christina Tiahahu grew up…
---
Benteng Belgica or Belgica Fort is a heritage fortress from Portuguese that been built in Bandaneira, Maluku Tengah. Bandaneira is a small town that also a heritage city from Portuguese and Duch colonization. This city became important city for Dutch and Portuguese since it produce some of important spices. Since Bandaneira was the center of trading, then the building of fortress is need to be built. This fortress was also play the role as a prison and the place for keeping the gun. At early begin, Belgica was named as…
---
Beaches in Ambon are known well for their beauty. The visitors are not as crown as those who come to pulau Bali or Lombok, but that makes beaches in Kota Ambon still in original and natural condition. One of the favorites is Hunimua Beach. Though the facilities are yet not complete. This beach is also known as Liang Beach for it's located in Liang village, Salahutu sub-district, Central Maluku district, Maluku Province. UN has stated this beach as the most beautiful beach in Indonesia in 1990, and always been target…
---
Village of Sawai, Maluku, is one of destinations in the Manusela National Park. The waters are calm and clean. This tourism village has the same beauty with other islands in Indonesia. This village is famous for its beaches and sea. Most of the sea in the this village is still natural and well preserved. Sawai village is including the oldest villages in Maluku and it has several small islands surrounding it. These islands are also adds to the beauty of the Sea of ??Sawai. What is unique of this village…
---